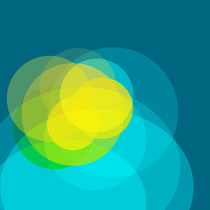 A project by EPI in association with MediaXchange
European TV Drama Lab
A high level training and think tank for leading professionals in the European television industry
The TV Lab  is aimed at screenwriters, producers and commissioning editors. The sessions examine all components that are essential for a successful long running TV Drama series. Experienced industry professionals from Europe and the US share their knowledge and offer exclusive insights. Think Tanks provide the participants the opportunity to compare perspectives with other established professionals. Moreover, the participants will profit from excellent networking opportunities.

| | |
| --- | --- |
| Zielgruppe | Scriptwriters, producers and broadcasters |
| Sprache | English |
Anfrage stellen
inkl. Mwst.
Nicht verfügbar
Achtung! Dieses Produkt ist eine Sonderanfertigung und vom Umtausch ausgeschlossen!
Achtung! Dieses Produkt ist nicht erhältlich!
Diese/s Konfiguration/Produkt ist nur auf Anfrage erhältlich!
Anfrage stellen
inkl. Mwst.
Nicht verfügbar
Benefits
Develop specific skills to enhance and deliver sustainable and returning international TV series

Access to top industry professionals from across Europe and the US
Access up-to-date information on trends inthe TV sector globally
Understand the elements behind the successof US drama series
Adapt this knowledge to European market

Learn best practice lessons from cutting-edge European case studies

Participate in excellent networking opportunities

Target Group
This programme is designed for experienced professionals in the TV drama industry:


Scriptwriters
Creative and Executive Producers
Broadcasters
Module 1: The Framework for Successful European TV Drama Series
The goal for Module 1 presents and discusses the culture and market for TV Drama series in the United States and Europe. This hands-on knowledge helps to assist in distilling systems and processes that can be applied to European TV production and creativity.

+ mehr zeigen
The topics are:
State of the industry

Trends in series storytelling

Legal and financial aspects of European co-productions

Latest trends in 360° content

Best practice lessons from successful European and US series

Participants will take part in 'think tanks' to discuss how the knowledge gained can be adapted and applied to the European industry.
Module 2: The Creative Maze
The second module emphasizes the creative aspects and offers participants unique insights into the "ins and outs" of the successful US TV series.
+ mehr zeigen
The topics are:

The principles behind the Writers' Room
The role of the Showrunner
Management of creative teams


After an introductory seminar day, the participants will be divided into groups to explore in greater depth specific topics relevant to their professional backgrounds.

Writers' Room Simulation (Writers and Creative Producers)

Management of Creative Teams (Producers, Executives and Broadcasters)

What former Participants say
Working with Criminal Minds' Simon Mirren was a mind-blowing experience. Also, I met a producer at the Lab who asked me to work on a script. We just sold the script to a network. This workshop was worth every minute!

Richard Kropf, Co-Creator YOU ARE WANTED, Co-Creator / Writer 4 BLOCKS, Germany

The TV Lab was really inspiring and excellent for networking! Great to have both creative and business perspectives as well as the European and the US TV markets reflected. I am truly happy that I had prioritized my time to be a part of it.

Charlotte Pedersen, Co-Producer THE HUNT, Zentropa Productions, Denmark

To be able to communicate with people, share experience, learn so much about what makes great TV and expand your creative horizons – truly amazing! Both theory and practice met in this programme and it was simply flawless!

Hristo Rayanov, Screenwriter, Dream Team Films, Bulgaria

I have been to quite a few educational events through the years, but the TV Lab was outstanding in every sense of the word and in every aspect of its content.

Janne Wallin, Writer, former Head of Drama at TV4, Sweden

Given the reputation of EU TV Series Lab, my expectations were set very high prior to the actual thing. But, after the whole experience I can truly say that the lab exceeded my expectations. I got all that I was looking for and much more! Amazing!

Vuk Rsumovic, Screenwriter / Director, BaBoon Production, Serbia
Applicants should be citizens of countries in the European Union or countries associated with the Creative Europe - MEDIA Programme of the European Union.
A limited number of seats for non-European participants is also available.

Scriptwriters
Applicants need substantial writing experience in scripted drama (writing credits on a minimum of at least one script produced for broadcast or web)

Creative and Executive Producers
Eligible applicants need a minimum of 5 years experience (minimum of one TV series produced for broadcast.)

Broadcasters
Eligible applicants include Head of Development, Head of Programming, Head of TV Drama.
Applications from other experienced representatives from these departments must be agreed in advance.
Video Interviews
in cooperation with C21Media
Tatjana Andersson about Breaking Bad and Jordskott
Glen Mazzara (THE WALKING DEAD) about showrunners
David Semel (Director HEROES) on Netflix and Amazon
Terence Winter about the TV series Boardwalk Empire
Eric Welbers about competition between Netflix & Amazon
Sandra Ouaiss (Newen) about French broadcasting
Nick Brown about hit shows including CALL THE MIDWIFE