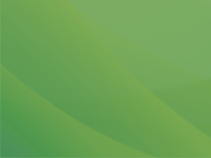 Essential Legal Framework
Digital Distribution - Maximizing Reach and Revenues
2020 has forever changed the entertainment industry: shut-down theatres, stopped productions, cancelled release dates as well as film festivals and markets going on-line only. With theatres almost empty and VoD subscriptions soaring, film production and distribution companies must learn to adapt fast to navigate this new landscape and sustain their businesses. Here is where the crucial importance of alternative distribution models becomes more evident than ever.
DIGITAL DISTRIBUTION will help European producers navigate these troubles waters. The workshop provides an up-to-date overview of the marketplace, including today's key players as well as hands-on tips and tools to monetize content and reach wider audiences. International industry experts, current examples and case studies of new deals being made as well as new ways of building a successful distribution strategy help participants take the next step. Various networking opportunities allow to connect with the experts as well as fellow European colleagues and build long-lasting business relationships.
| | |
| --- | --- |
| Datum | December 1-3, 2022 (excl. travel days) |
| Ort | Berlin, Germany |
| Format | On-site workshop |
| Zielgruppe | Industry professionals interested in the opportunities of digital distribution |
| Sprache | English |
| Preis | 690€ (incl. meals, excl. accommodation) |
| Teilnahmezertifikat | Yes |
| Stipendien | Scholarships and discounts available (details below) |
Bestandteile des Angebotes
Digital Distribution - Maximizing Reach and Revenues
Workshop participation

690,00 €
690,00 €
(inkl. 0% MwSt.)
Hotel Accommodation (Catalonia Berlin Mitte hotel, 4 nights)
Optional

Digital Distribution - Maximizing Reach and Revenues
Anfrage stellen
inkl. Mwst.
Nicht verfügbar
Not available
Menge:
Not available
Merken
Achtung! Dieses Produkt ist eine Sonderanfertigung und vom Umtausch ausgeschlossen!
Achtung! Dieses Produkt ist nicht erhältlich!
Diese/s Konfiguration/Produkt ist nur auf Anfrage erhältlich!
Anfrage stellen
inkl. Mwst.
Nicht verfügbar
Not available
Menge:
Not available
Merken
Register here to receive updates

what digital distribution offers
Topics
New players and business opportunities in today's marketplace
Running and sustaining a business in uncertain times
Monetizing your back catalogue
The digital distribution agreement – key deal points
Direct sales and distribution, including hybrid models

Successful distribution strategies and marketing campaigns
Cutting-edge case studies
Benefits
Latest expertise from internationally acclaimed trainers
Opportunity to test and apply the acquired knowledge
Interactive sessions with space for questions and exchange
Excellent networking opportunities
An active and interdisciplinary group of participants and industry experts
Opportunity to establish valuable and long-lasting business relationships with audiovisual professionals from all over Europe
preliminary programme schedule
What former participants say
Thank you for illuminating 3 days! The scope and timeliness of information and the expertise (and enthusiasm) of the trainers at the seminar provided valuable insights, and inspired my thinking about what is possible in the development of my projects.

Beth Sanders, CROWFOOT FILMS, UK

The Digital Distribution Workshop by EPI is the perfect tool for enhancing my knowledge on the distribution market. It was very useful in these days when the traditional model is rapidly changing. I do appreciate an excellent organization of on-line workshop and high level of experts.

Jindrich Trcka, COFILM, Czech Republic

The workshop offers great inside and detailed information on the current situation of digital distribution and marketing. It gave me a lot of hands on advice and ideas on how to plan new projects and reevaluate existing distribution strategies. I definitely have a long to do list now!

Sophie Ahrens, Schuldenberg Films, Germany
EPI Talk // Storytelling for the converged media by Peter de Maegd
EPI Talk // Digital Distribution by Frederik Stege
EPI Talk // Shifting Windows of Opportunities by Wendy Bernfeld
COVID-19 NOTE (SUBJECT TO CHANGE)
DIGITAL DISTRIBUTION will take place on-site following an adequate hygiene concept adapted to the current regulations. The safety and health of everyone involved is our top priority.
Please note that our Terms and Conditions still apply and costs will still occur in case of a cancellation due to an infection which prohibits your participation in the workshop.