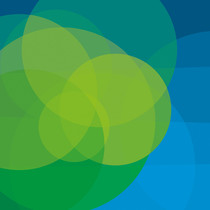 Essential Legal Framework

European Co-Production - Legal and Financial Aspects

Fall 2020
The workshop provides exclusive insights into the making of European
co-productions as well as legal and finance in production and distribution. Participants benefit from the experience of acclaimed European producers and leading experts in the world of filmmaking and learn from the masterminds of an ever-changing world of international sales and distribution. Various networking opportunities allow to connect with European colleagues and to shape future partnerships. 

The training offers relevant information and provides hands-on tips to successfully handle the complexities of European co-productions.

| | |
| --- | --- |
| Datum | Fall 2020 |
| Sprache | English |
| Preis | 890 EUR (incl. meals, excl. accommodation) |
| Stipendien | Scholarships will be available |
European Co-Production - Legal and Financial Aspects

Achtung! Dieses Produkt ist eine Sonderanfertigung und vom Umtausch ausgeschlossen!
Achtung! Dieses Produkt ist nicht erhältlich!
Diese/s Konfiguration/Produkt ist nur auf Anfrage erhältlich!
Funding Strategies
The Financial Landscape in Europe and Beyond
Funding Strategies: Public & Private Financing Sources, Banks and Bonds

Revenue Sharing & Waterfall Scenarios

Legal Framework & Deals
Bilateral Treaties and European Convention on Cinematographic Co-Production

Step-by-Step Analysis of a Typical Co-Production Agreement

Expert Tips on How to Protect Your Interests
Sales & Distribution
Marketing, Sales and Distribution Strategy

New Industry Players and Business Models

Industry Realities, Practical Tools & Tips
Broad Industry Overview and a Look Into the Future

Exclusive Insights from Cutting-Edge Case Studies

Hands-on Tools for Devising a Financing Strategy

What former participants say
The seminar was really interesting, it was good to learn and see how other production companies all over Europe (and the world) work and how co-productions are made. The case studies were good examples but also talking to the other participants gave a good idea and more insight in the world of international co-production.

Hanneke Bosman, BosBros, The Netherlands

This workshop provides a perfect platform to refresh and update your know-how on financing, legal and practical aspects of the European co-production business. But most of all it caters for a perfect environment to meet existing and future partners on exciting and inspiring projects.

Robin Kerremans, Caviar, Belgium

I highly recommend this workshop for producers from developing countries, as it provides insights into the European approach to filmmaking and opens up new doors!

Elene Margvelashvili, Parachute Films, Georgia/ UK
EPI-Talk // How to set up a European Co-Production by Lene Borglum
EPI Talk // What Film Financiers Need by Bernie Stampfer
EPI-Talk // Core Elements of Producing by Marco Valerio Pugini